We take pride in our golf carts! We purchase all of our carts from northern golf courses. Unlike a cart from a southern state getting used all year long our carts are getting used for just a portion of each year. We personally inspect and detail each and every cart to ensure you get the nicest golf cart possible. We strive for 100% buyer satisfaction!!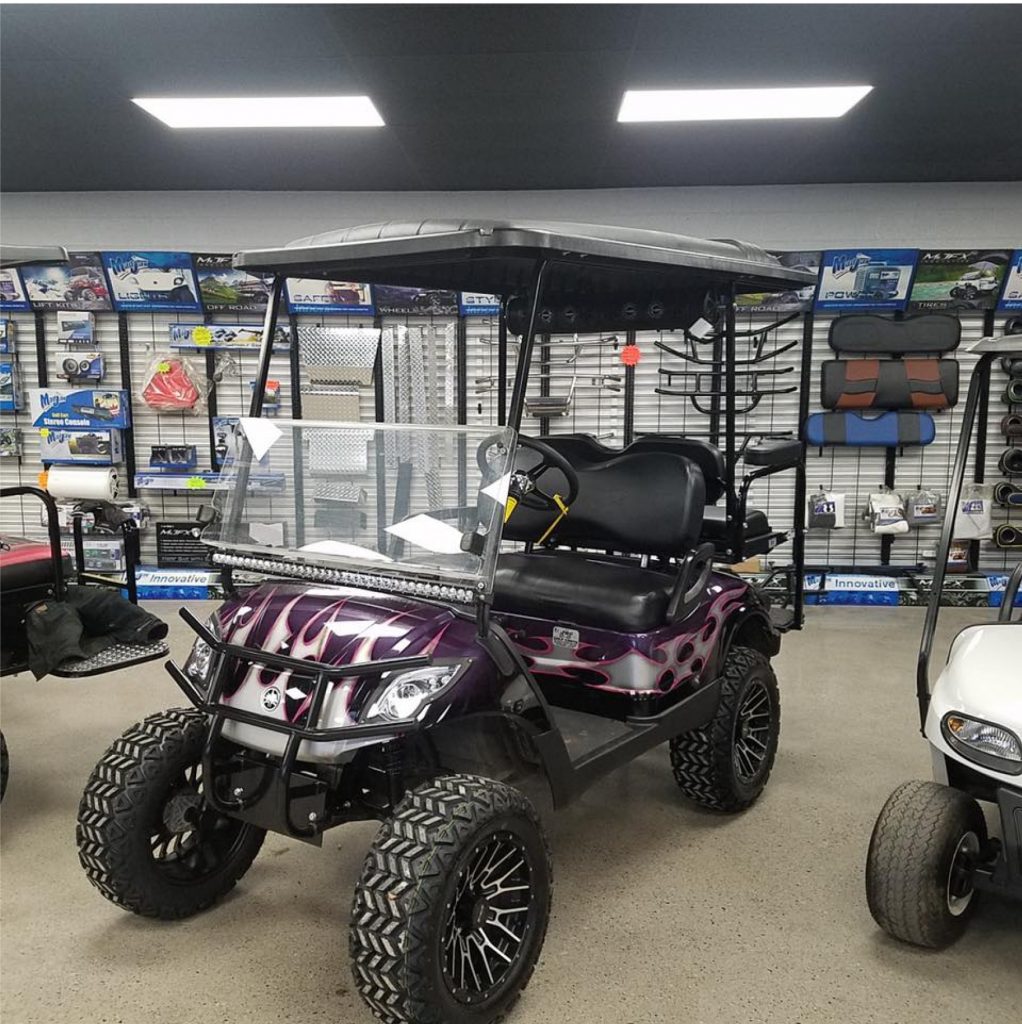 Justin and the entire crew are some of the easiest, most informed people I've had the privilege of doing business with. I will personally recommend them to anyone who is in search of a cart with the utmost confidence they will go out of their way to answer all questions and make buying a cart from JBC the same experience we had FUN! THANKS AGAIN GUY'S we will definitely be seeing more of you in the near future to ­upgrade ­and check out all the custom carts you build.
Very professional, tons of help. They answered a million questions I had, showed me all the inventory, looked up prices for everything, and built us an awesome cart. Even took pictures during the build and posted them because they knew how anxious we were. Thanks guys, appreciate all the hard work. My boys are thrilled with their new ride and we have gotten tons of compliments on it. We keep telling everyone where we got it, hopefully sending you some customers!
I bought a 2010 Yamaha a few weeks ago. Looked like it was fresh off the golf course. I had them paint it red, led lights, and a back seat. They said it would take about two weeks. ­Just over the two weeks I got a call it was done when I picked it up it looked just like it just rolled off the assembly line. Very happy and well worth the hour and a half drive!
Justin and the crew sold us a cart. We had it a month or two and brought it back for a little customization. We were very pleased with the service, the price, the product, and the look of our cart when finished. I would highly recommend JBC to anyone looking for a cart or that wants to customize their their cart!! You won't be sorry!!!
Traveled south with a trailer for 2 hours to make a purchase. JBC did not disappoint! The guys are polite and very accommodating. Lots of great carts to choose from.
Thanks Justin , My Michigan Golf cart is everything and more than I expected , What a great experience ,picking out a cart and designing it . I would ­recommend JBC Golf Carts to anyone looking for a Golf Cart , Parts or Service . ­Thanks again! ­Ron Elvert
"Thank you Justin!!­ Our golf cart is perfect and exactly what we were looking for!!­ Great work, job well done and completed very fast ~ The Loveberrys"­
"JBC built us a custom golf cart in­ August. ­­ The whole process went very­ well and quickly.­ We are enjoying our cart and would recommend JBC Golf Carts to anyone­ interested in having one built.­ Justin was the person we­ dealt with and he was superb. Thanks Justin!"
Contact us today about customizing a cart for you!